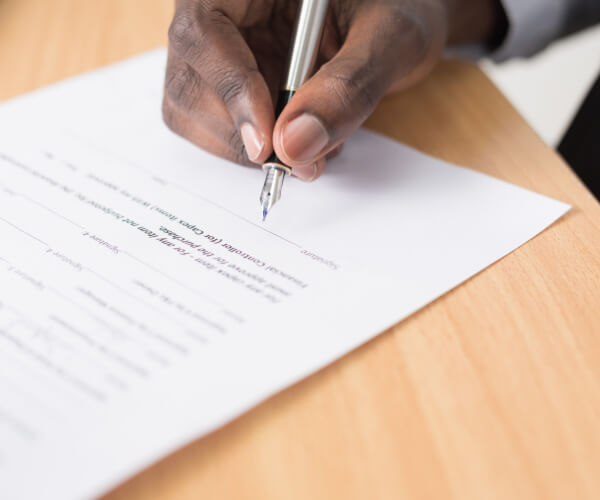 How to Find the Best Criminal Defense Lawyer
As attorneys, we never recommend that anyone face criminal charges without the assistance of a criminal defense attorney. No matter how smart you are, it takes years of study and a deep understanding of the law to navigate a criminal case through the legal system successfully. That being said, you don't want just any old Arkansas criminal defense lawyer. When it comes to your representation, you want the best criminal defense attorney available! 
But how can you tell the good from the bad without just trusting someone and learning the hard way? We've compiled a list of tips on how to find a good criminal defense lawyer to help you out.  
1. A Good Criminal Defense Attorney Should Be Responsive
Time lost can be a case lost when it comes to a criminal case. As soon as you suspect you may be charged with a criminal offense, you need to start speaking to your lawyer. A good criminal defense lawyer will respond quickly when you contact them. Their legal team should be able to arrange a meeting within one business day. The speed with which they answer your initial contact is a good indicator of how on the ball they'll be while defending you.
2. They Should focus in Criminal Law
Finding a great Arkansas criminal defense lawyer means finding an attorney who focuses in criminal defense. It doesn't have to be the only realm of law they practice in, but they should have years of experience. If you don't see anything about criminal defense on their website, move on to the next lawyer on your list.
Remember, we call it the "practice" of law for a reason. Without regular practice, it's impossible for an attorney to keep up to date on the nuances and interpretations of the laws in a particular field. 
3. Check Reputable Sources
There is a lot of information available on the internet. Some of it reputable and some of it not. One of the most reliable resources is the State Bar. You can check with them to see if a lawyer has any formal discipline on their record. 
Facebook and Google+ are also great places to check out an attorney's reputation because firms cannot remove bad reviews. While it's important to remember that one bad review doesn't make for a bad lawyer, if there are dozens of bad reviews that all list the same complaints, that can be a red flag.  
4. They Should Have the Basics Down Pat
An attorney doesn't have to know everything without looking it up (and, actually, if one tells you they never have to look anything up – run!) but they should have a complete grasp of the basics of most common crimes and defenses. They should be able to explain the possible and likely penalties for the crimes of which you are being accused. They should also know what kinds of questions to ask to determine the nuances of your case and start to build a solid defense.  
5. Look for a Clear Fee Structure
When you're learning how to find a good criminal defense lawyer, one of the most important things to watch for is a clearly defined fee structure. Good attorneys don't leave any confusion about the bill. They should explain to you in simple, easy-to-understand terms how they bill and what to expect in regard to the total cost of your defense. 
6. They Have Courtroom Confidence
The type of experience that matters most when you're selecting a criminal defense attorney is their courtroom experience. Criminal trials can move quickly and often your lawyer may only have a few seconds to make an objection that could impact the outcome of your entire case. Make sure your attorney has enough courtroom experience to be confident and comfortable during a hearing.
One way to judge your lawyer's competency in the courtroom is how they present themselves. You should feel confident and comfortable in their presence and they should seem completely in control of themselves. Remember, when they speak, they'll be speaking for you. 
With so much on the line, it's worth the effort to find the best Arkansas criminal defense lawyer you can afford. Research online is great, but remember you'll want to meet with them in person before you make your final decision. Don't be afraid to ask questions – your choice could be the difference between winning and losing your case.
If you still have questions about how to find a good criminal defense lawyer in Arkansas, or if you need a criminal defense attorney now, contact the Digby Law Firm and we'll be happy to schedule your free consultation.