About
Arkansas Attorney Digby
Our Story
We can't stand bad and dishonest representation. That's why the Digby Law Firm was founded on trust and honesty. Dishonest attorneys say what the client wants to hear just to get hired, drive up costs for those clients, and make a bad name for defense attorneys. These types of lawyers can't be fixed… The only way to stop them is to provide outstanding representation, and then beat their a**es in court. 
Here at the Digby Law Firm, we believe that a good attorney needs to be honest and realistic with their clients. A good lawyer needs to love the fight and love the courtroom. A good lawyer needs to love law and like people. Bobby Digby's biggest goal at the DLF is to win all the cases and get the best possible results
About Bobby Digby
Across the State of Arkansas, Bobby Digby is known as a criminal trial attorney who is not afraid to go toe to toe with the government, stand up for the underdog, and fight hard for his clients. He has the reputation of a litigator who goes to trial and obtains successful verdicts while handling some of the most serious cases in the state. Bobby evaluates and prepares each case as if it is going to jury trial, where the opinion of a jury comprised of fellow citizens, as opposed to judges, police officers, and prosecutors, is what matters.
Personalized representation is the hallmark of representation at the Digby Law Firm. No two cases are alike and each client deserves an unique strategy based on the facts and evidence in his or her case. A regular speaker and teacher of trial practice skills to other attorneys, Bobby has the unique combination of superior legal acumen and a downhome, common-sense demeanor that moves juries. Bobby has been recognized by many organizations, both in Arkansas and nationwide as a top attorney: 2022 Little Rock's Best Lawyers, Top 100 National Criminal Defense Lawyer; Top 3 Best Criminal Lawyers in Little Rock; National Top 40 Criminal Lawyers Under 40; Top 10 in Client Satisfaction; and many others.
Bobby Digby has built Digby Law Firm from a one-man practice to a statewide full service firm that handles family law and probate matters in addition to criminal defense.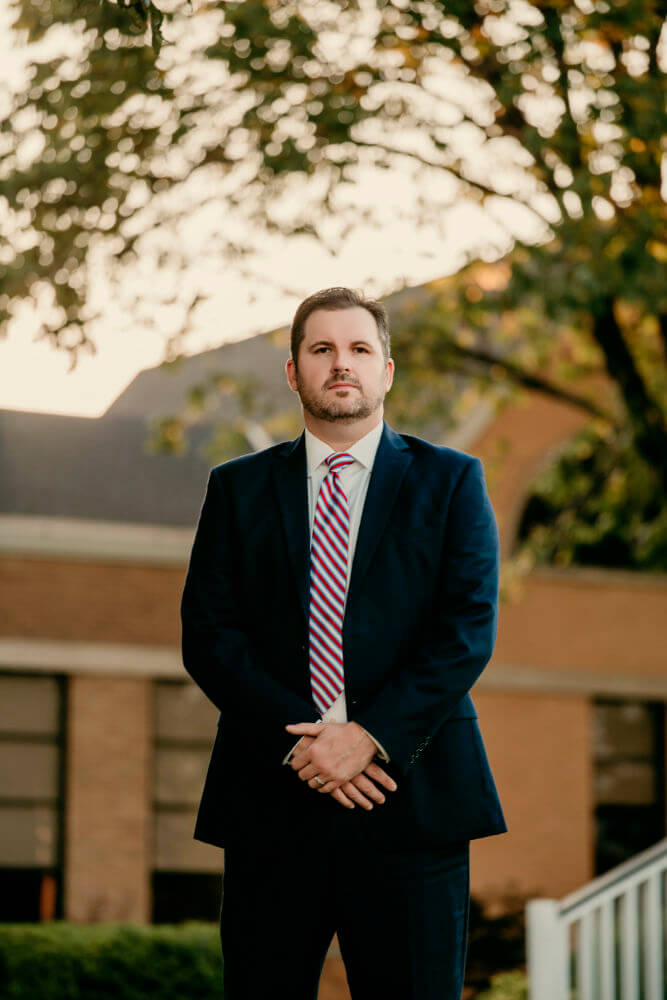 Daniel S. Marks
Daniel earned his J.D. from University of Arkansas at Little Rock – Bowen School of Law after successfully completing the part-time program while maintaining full-time employment and providing for his family. He wanted to go to law school to become a trial lawyer helping those in need at the most difficult times in their lives. His employment during law school included clerking at two high-profile criminal defense law firms. The valuable experience gave Daniel hands-on experience with case preparation and management, client relations, and the meticulous work required for criminal appeals.
Daniel has over a decade of experience working with the court system in a variety of capacities. From 2011 to 2016, he worked in the Jefferson County Judge's Office writing laws to be considered by the Jefferson County Quorum Court. This required detailed legal research to ensure that the laws were not in conflict with state and federal laws. During this time, he worked with circuit judges developing and implementing court diversion programs. The perspectives gained from these experiences makes him very well-rounded while he zealously advocates in and out of the courtroom. He has handled hundreds of adversarial criminal hearings and appeals consistently getting positive outcomes for his clients.
Daniel is licensed to practice in the State of Arkansas and both the Eastern and Western Federal District Courts. He is a member of the Arkansas Association of Criminal Defense Lawyers, Saline County Bar Association, and the Judge Henry Woods Inn of Court.
The Little Rock native grew up in a large family two brothers and two sisters. He graduated from Catholic High School for Boys in 2000 and obtained his Bachelor's Degree from Saint Louis University in 2004. He has been married to his wife of more than 13 years, Courtney, with whom he has three young children.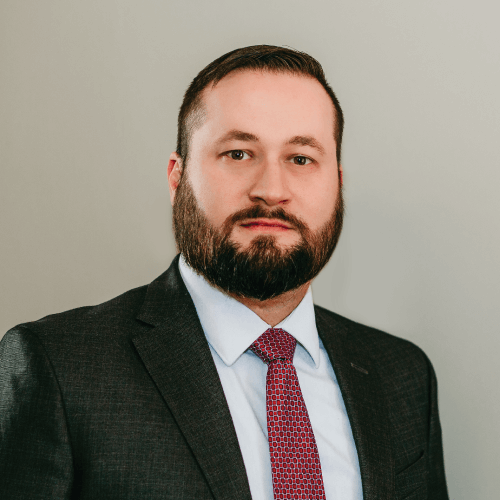 Mathew Ingle
Mat is a resident of Saline County, a husband to his beautiful wife Jessi, and a father to five children. He is also a veteran of the United States Marine Corps. After his enlistment, he moved back to Arkansas where he worked as a police officer for almost nine years. During Mat's law enforcement career, he rose up the ranks from Patrol Officer to Field Training Officer.
With his background as a police officer, Mat has been trained in criminal investigations, traffic enforcement, and DWI enforcement. As a Field Training Officer, he trained new police officers in these areas as well. Mat's years in law enforcement have provided him with training and experiences that allow him to scrutinize the cases against our clients from a unique point of view, ensuring that the rights of our DWI and criminal defense clients are protected.
In addition to Mat's experiences in the criminal justice system, he has spent the last 12 years fighting for equal parenting rights. Mat has been personally involved in the family law system. After fighting uphill battles and seeing firsthand the unfairness faced by noncustodial parents in family law courts, Mat decided to reach out to Arkansas lawmakers to try to change the state's custody laws.
After countless hours of research, lobbying, and testimony at the Capitol, Mat was able to help change the Arkansas custody laws to a joint-custody law. This new law created a presumption that joint custody is in the best interest of children in our state. Arkansas is only the second state in the U.S. to be able to accomplish this. Mat's personal experiences with family law courts and attorneys in Arkansas not only motivated him to go to law school but drives his passion for helping clients with their own family law issues.
ABOUT THE DIGBY LAW FIRM
Our representation at the Digby Law Firm style is modeled by Arkansans for Arkansans. Bobby Digby received his undergraduate degree at Henderson State University and his law degree from the University of Arkansas in Fayetteville. He is licensed in Arkansas State Courts and the Eastern and Western districts of Arkansas Federal Courts. The Digby Law Firm is ready to get started on your case, no matter what legal situation you find yourself in. Our office is located in the Benton/Bryant area, but we proudly serve Arkansas statewide.